The 2018
#Neco
Gce Registration Scratch Card is available and ready for sells, we have been receiving questions from our whatsapp group and Facebook page about the cost for 2018 Neco Gce Registration Scratch Card.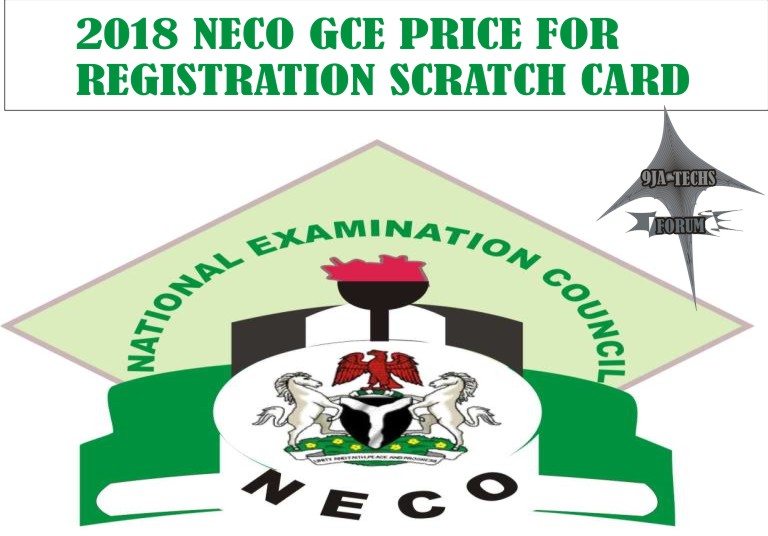 Read the article below to get more information on the price and other vital details.
one of our previous publications, we shared the
2018 Neco Gce Registration guidelines
 where we explained the right procedure to register for the November/December Senior School Certificate Examination (SSCE), 2018 without any ado.
ALSO READ>>
2018 Neco Gce Exam WhatsApp Runs Package
According to the National Examinations Council (NECO),  to register, interested candidates should obtain a bank draft of Eleven Thousand Four Hundred Naira    (N11,400) Only, payable to the Registrar, National Examinations Council in any of the NECO State Offices nationwide or in cash in any designated Bank or NIPOST offices nationwide. The registration fee includes cost for Biometric Data Capture, an Examination Ethics CD and Administrative Charges.
ALSO READ >>2018 Official Neco Gce Timetable  
You can use the comment section below in case you have any question