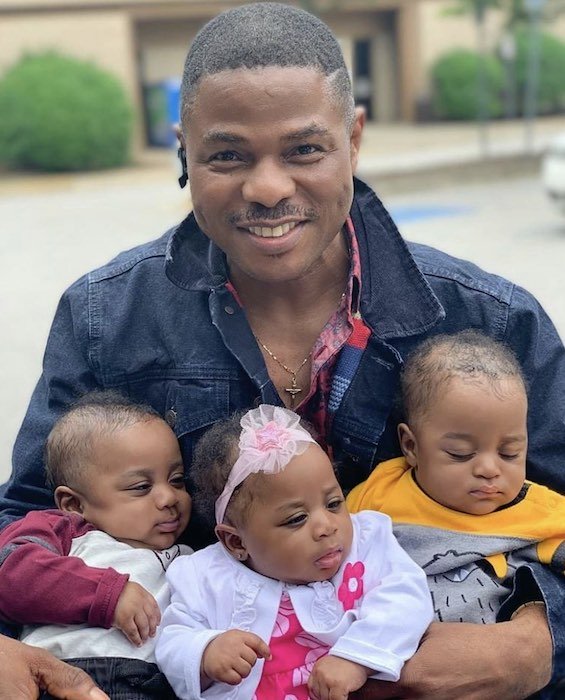 This is probably the most beautiful thing you will be seeing on the internet today, Ayefele and his Triplet babies.
After several months of welcoming the beautiful little ones to the world, the Gospel singer just deems it fit to show them to the world today, and it worth all the wait.
God wey hin own, go do our own too Oo! Say Amen!