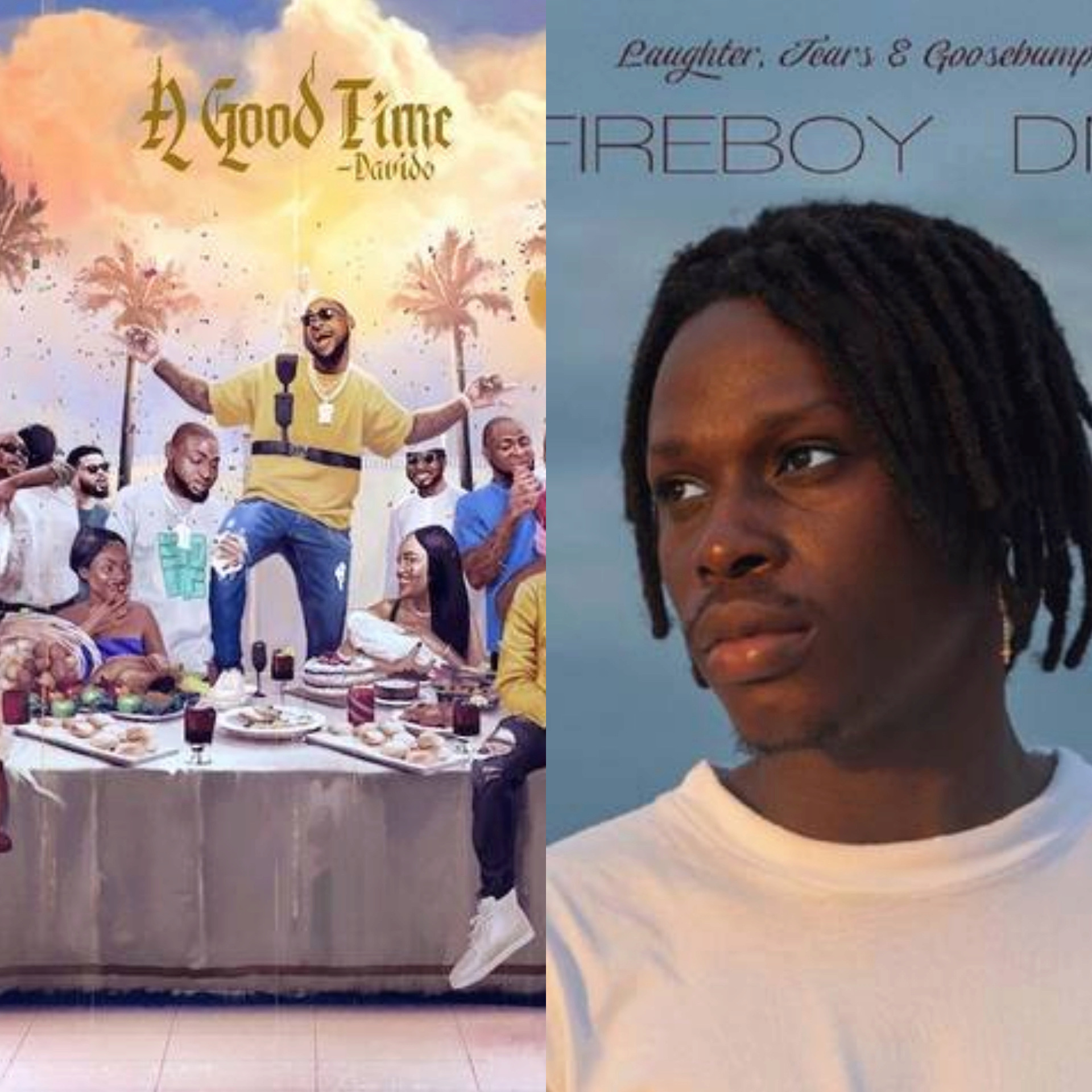 If you say
#Fireboy's
album is better than
#Davido's
album and you think saying Rema is better than Olamide this year is wrong – Then na you be the problem of Nigeria.
Recently the YBNL RnB singer, Fireboy release his debut album 13 tracks album titled "
Laughter, Tears & Goosebumps
" and it has been garnering a lot of positive comments from music lovers.
The airplays and streams the album has reaped in the span of few days since release have been astonishing brilliant for a new act on his debut album.
Fireboy is indeed a sign that good music can still sell in Nigeria. No, be every time Gbas Gbas tune.
But in the light of hyping the album and the artiste involved, Nigerian has started their dreadful comparison.
See what this Fireboy fanatic tweeted:-
Is this really so?
Davido's "
A Good Time
" album became an immediate iconic discography upon release. Some charts it tops in 24 hours dropping, Fireboy's album has not yet even aggregated in the top 100.
Most times, we can commend someones good work without dragging others craft through the mud. Saying Fireboy's LTG album is better than a body of work that house songs like "
If
", "
Fall
", "
Risky
" and "
Blow My Mind
" is a big mockery on Davido.
Though Fireboys's new song "
Scatter
" off the album is quite a jam worthy of reckoning with this detty december. But, I don't think that makes it better than Davido's "A Good Time" album.
So Guys
Is Fireboy's Album Really Better Than Davido's  Album?